Whether you are looking for a place to hike, bike, snowmobile or snowshoe Mecosta County has the trail for you. From a leisurely stroll while taking in a scenic view or for more of a challenging adventure, we can point you in the right direction for the trail that is right for you.
When it comes to trails, there's no place like Michigan. We are home to more than 13,000 miles of state-managed trails, plus thousands or miles of local, county and federally managed trails and pathways. Together, these trails connect communities and provide real health and economic benefits. No matter where you are, chances are you'll find hiking and biking, equestrian and water trails.
9003 90th Ave
Mecosta, MI 49332 US
Phone: (231) 972-7450
Region: Mecosta
Website

School Section Lake Veteran's Park ​is a pleasant combination of history, nature, camping, and family fun!
More Info
230 Baldwin Street
Big Rapids, MI 49307 US
List of Members
Members found: 23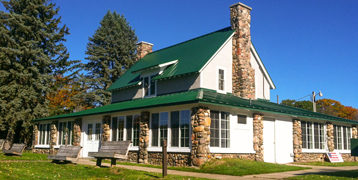 School Section Lake Veteran's Park
---