Back to listing
Tullymore Golf Resort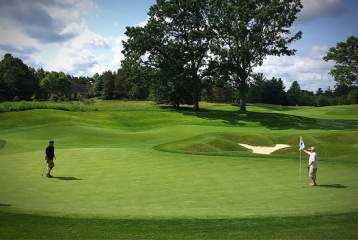 Visit Website
Address
11969 Tullymore Dr.
United States
Regions: Mecosta
Expand All
Description
The courses at Tullymore Golf Resort are a welcome challenge for novices and experts alike. Find yourself in your element amongst stunning natural settings and choose from two world-class courses, each offering a distinct experience.

Once you reach the 19th hole, unwind in one of two magnificently appointed clubhouses. Tempt your taste buds and quench your thirst while soaking in the breathtaking beauty of your surroundings.
We would like to lookup your present location so we can provide accurate directions.
Your browser may ask for your permission to determine your location (possibly at the top of this page).
If you agree, we will use your current location as the starting point for directions. If you don't agree, you may enter a starting location when the map is displayed.