Back to listing
The Winery at Young Farms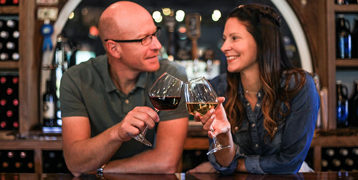 Visit Website
Address
8396 70th Ave
United States
Expand All
Description
Since 2003, Mark and Abby Young have worked to develop their property in Morton Township from vacant field, into what is now the first winery in the township. Mark proposed to Abby in 2004 where their house now stands, together they began a tree farm and wreath business, added their children Archer and Evelyn to the mix, added a blueberry farm and now the latest venture...The Winery @ Young Farms. The winery and tasting room resides in a 50+ year old barn, among the manicured 78 acre farm and grape vineyard in the heart of Morton Township. The property that is presently Young Farms has been a working farm since the 1890s.
We would like to lookup your present location so we can provide accurate directions.
Your browser may ask for your permission to determine your location (possibly at the top of this page).
If you agree, we will use your current location as the starting point for directions. If you don't agree, you may enter a starting location when the map is displayed.