Back to listing
River Street Park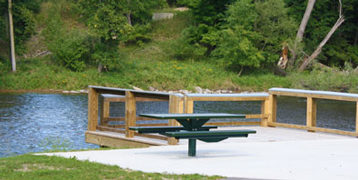 Visit Website
Address
River Street
United States
Regions: Big Rapids
Expand All
Description
River Street Park is located between 300 and 600 blocks of River Street. Athletic fields are used by local soccer and little league organizations. Residents of the surrounding residential neighborhoods are the primary users of the other park offerings.
Amenities & Services
Fishing Area
Hiking Trails
Baseball Diamond
Soccer Fields
We would like to lookup your present location so we can provide accurate directions.
Your browser may ask for your permission to determine your location (possibly at the top of this page).
If you agree, we will use your current location as the starting point for directions. If you don't agree, you may enter a starting location when the map is displayed.