Back to listing
Hemlock Park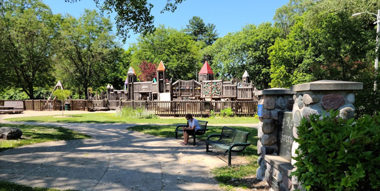 Visit Website
Expand All
Description
Hemlock Park is located at the east end of Hemlock Street and Warren Avenue. It is also the beginning of Riverwalk. Hemlock Park offers a wide variety of different activities. It is used by people throughout the greater Big Rapids area.
Amenities & Services
Picnic Areas
Tennis Courts
Basketball Court
Hiking Trails
Playgrounds
Baseball Diamond
Fishing Area
We would like to lookup your present location so we can provide accurate directions.
Your browser may ask for your permission to determine your location (possibly at the top of this page).
If you agree, we will use your current location as the starting point for directions. If you don't agree, you may enter a starting location when the map is displayed.