Back to listing
Cranker's Brewery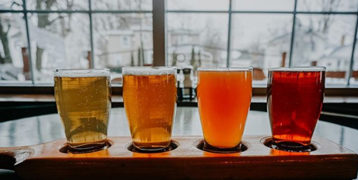 Visit Website
Address
213 S State St
United States
Expand All
Description
A family-run, full-service restaurant and microbrewery located in the heart of Big Rapids, MI. "Eat good food, drink good beer, with good people." We take this motto very seriously and apply it to everyday operations. We value our local farmers, so we incorporate local produce into our scratch kitchen and microbrewery. With a wide variety of menu options, you are sure to find something you will enjoy. With a completely family-run business we have turned a small Coney Island into a restaurant with a very successful brewery with distribution across the country.
We would like to lookup your present location so we can provide accurate directions.
Your browser may ask for your permission to determine your location (possibly at the top of this page).
If you agree, we will use your current location as the starting point for directions. If you don't agree, you may enter a starting location when the map is displayed.