Back to listing
Brutus Dog Park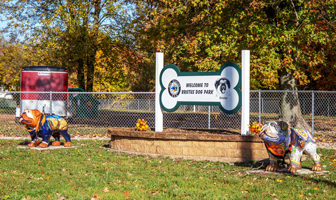 Visit Website
Expand All
Description
The Brutus Dog Park opened September 2012. It's located within River Street Park. The grassroots group "Friends of the Brutus Dog Park" fundraised over $29,000 and rallied the community together. Their efforts have generated a better community showing that all our members (four legged ones too) are essential in creating a quality place to live. For more information on the "Friends of the Brutus Dog Park." Please find them on
Facebook
to share photos and experiences with those that truly love their dogs and the Big Rapids Brutus Dog Park.
Amenities & Services
We would like to lookup your present location so we can provide accurate directions.
Your browser may ask for your permission to determine your location (possibly at the top of this page).
If you agree, we will use your current location as the starting point for directions. If you don't agree, you may enter a starting location when the map is displayed.