Back to listing
Antler's Fireside Grill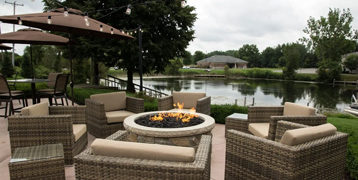 Visit Website
Address
10107 Buchanan Rd.
United States
Regions: Stanwood
Expand All
Description
Under new management, Antlers Fireside Grill is the restaurant to choose whenever you are in the mood for great food, drinks, dessert and more. Our Executive Chef Jim Wood and General Manager Una Ebert bring a unique set of skills and experience to ensure each guest not only enjoys an excellent meal, but also a unique dining experience.

At Antlers Fireside Grill, we continue the tradition of serving homemade quality food that is always local, fresh and of high quality. We have one of the largest kitchens in the area, and all of our food is 100% made from scratch. We're proud to say we have something to satisfy everyone's palate.

No matter the time of year, we will be here with all your favorites. We invite you to ride your snowmobile to Antlers and park it out front in the winter. During our beautiful Michigan summers, pull your boat up to our dock and dine in, or order from our new Dockside To Go menu, and we'll bring it right to your boat!
We would like to lookup your present location so we can provide accurate directions.
Your browser may ask for your permission to determine your location (possibly at the top of this page).
If you agree, we will use your current location as the starting point for directions. If you don't agree, you may enter a starting location when the map is displayed.