Back To Search
Walking Program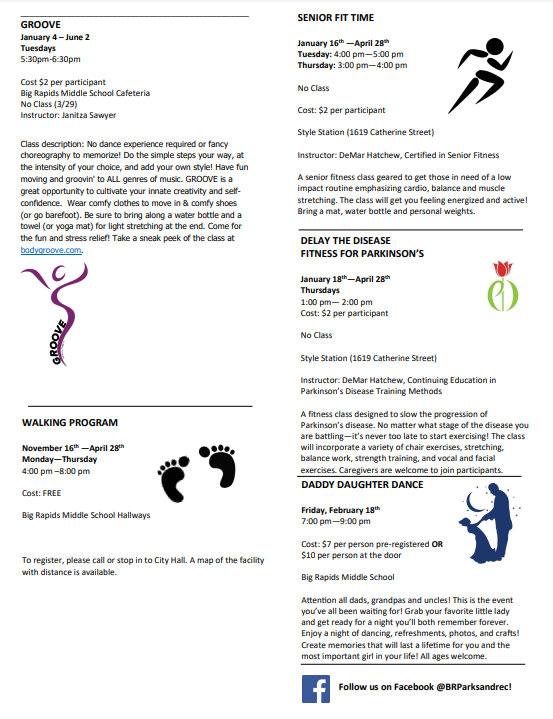 Occurring November 15, 2021 - April 28, 2022
4:00 pm - 8:00 pm

(Expired)
Big Rapids Middle School Hallways
500 N Warren Ave
Big Rapids, MI 49307 (231) 592-4038
Cost: FREE
November 15th - April 28th
Mondays - Thursdays
4:00pm - 8:00pm
Cost: FREE
Big Rapids Middle School Hallways
To register, please call or stop in to City Hall. A map of the facility with distance is available.
To register for programs please fill out form and return to:
City Hall Recreation Department, 226 N. Michigan Ave, Big Rapids, MI 49307
OR Fax to 231-592-4059
Forms and further information can be found at www.brpr.org or by calling 231-592-4038.