Back To Search
Pickleball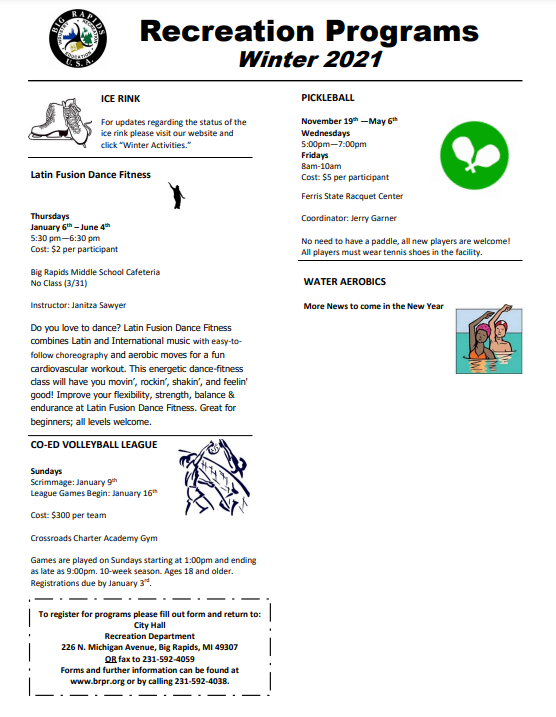 Ferris State Racquet Center
14342 Northland Dr.
Big Rapids, MI 49307 (231) 592-4038
Cost: $5 per participant
November 19th - May 6th
Wednesdays from 5:00pm - 7:00pm
Fridays from 8:00am - 10:00am
Cost: $5 per participant
Ferris State Racquet Center
Coordinator: Jerry Garner
No need to have a paddle, all new players are welcome! All players must wear tennis shoes in the facility.
To register for programs please fill out form and return to:
City Hall Recreation Department, 226 N. Michigan Ave, Big Rapids, MI 49307
OR Fax to 231-592-4059
Forms and further information can be found at www.brpr.org or by calling 231-592-4038.