Back To Search
Morley Community Blood Drive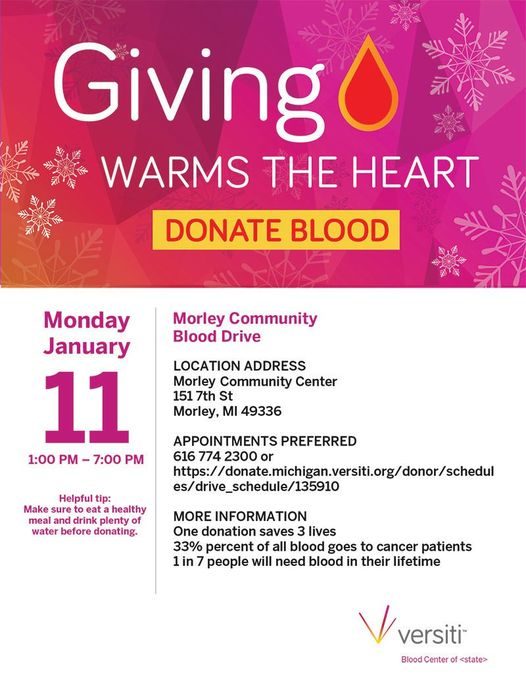 Morley Community Center
157 7th St
Morley, MI 49336 (231) 856-4496
Cost: FREE
Morley Community Blood Drive
There will be a blood drive at the Morley Community Center the 2nd Monday of every other month starting January of 2021.
Appointments preffered.
More information: One donation saves 3 lives. 33% percent of all blood goes to cancer patients. 1 in 7 people will need blood in their lifetime.
Helpful Tip: Make sure to eat a healthy meal and drink plenty of water before donating.