Back To Search
MI First-Time Home Buyer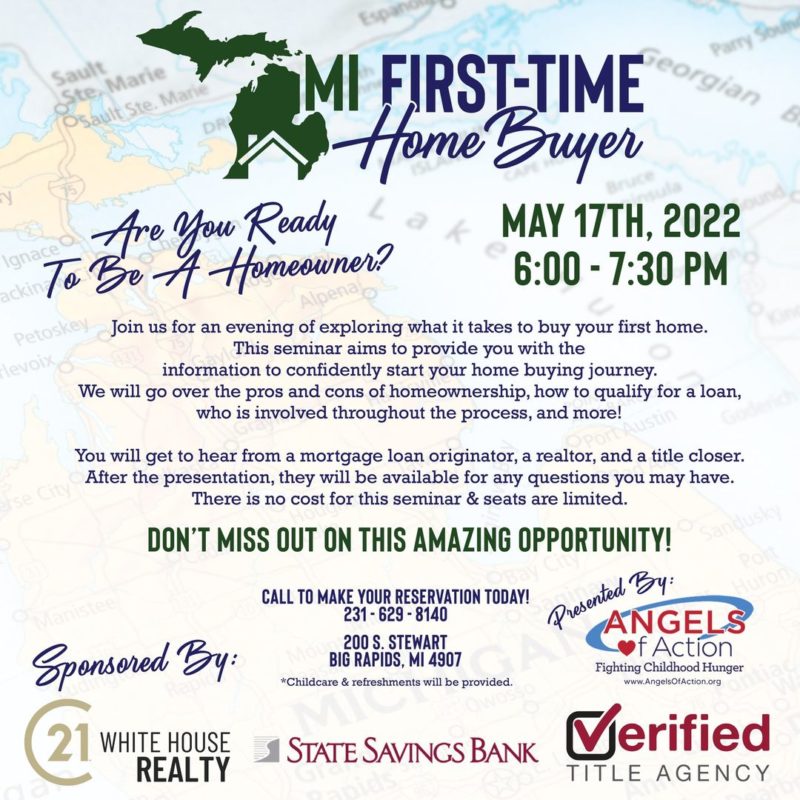 6:00 pm - 7:30 pm

(Expired)
Angels of Action
200 S. Stewart
Big Rapids, MI (231) 629-8140
Cost: FREE
Are you wanting to find out what you might need to be a homeowner???
Join us for an evening of exploring what it takes to buy your first home.
This seminar aims to provide you with the information to be confidently start your home buying journey.
We will go over the pros and cons of homeownership, how to qualify for a loan, who is involved throughout the process, and more!
You will get to hear from a mortgage loan originator, a realtor, and a title closer. After the presentation, they will be available for any questions you may have.
There is no cost for this seminar & seats are limited.
Call to make your reservation today!
231-629-8140
200 S. Stewart, Big Rapids, MI
*Childcare & refreshments will be provided.