Back To Search
Horsemanship Camps!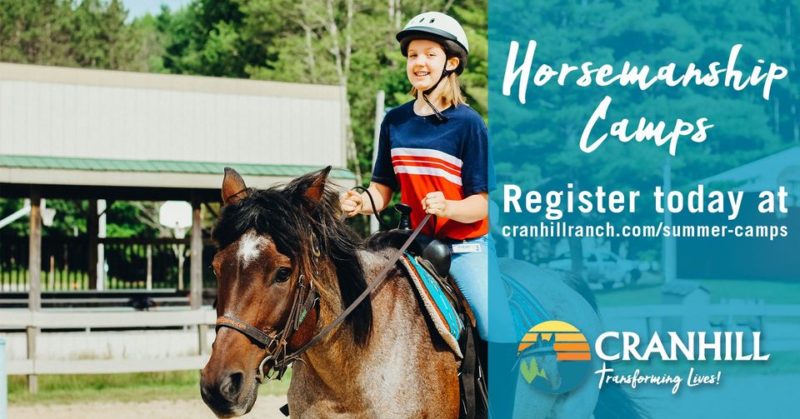 4:00 pm - 5:00 pm

(Expired)
CranHill
14444 17 Mile Road
Rodney, MI 49342 (231) 796-7669
Cost: $515
Get your boots, and get ready for a camp experience unlike any other in our horsemanship program. This program is designed for campers with a love for horses and is open to riders of any experience level to help you fuel your passion for horses. In this program each camper will spend time every day in the barn learning new riding techniques, practicing tacking skills, and learning about why horses do what they do. Horsemanship campers will also get to experience activities, games, and chapel with main camp which gives these campers a boot in both worlds.
The Horsemanship program is available in Ignite (7-10), Fuel (10-13), and Momentum (13-17) camps and is dependent on what ages are attending main camp for the same week.
For our Momentum (13–17) aged campers we will also be offering a Horsemanship Immersion Camp which will focus primarily on extended time with our horses and digging deeper into the program. Space in these camp sessions fills quickly so please register early to guarantee yourself a spot this summer!
​
**Dates listed in this event reflect the check-in dates and times for each week of camp. For specific information on dates, times, and age groups, please visit 
cranhillranch.com/summer-camps
**