Back To Search
Holiday Cookie Walk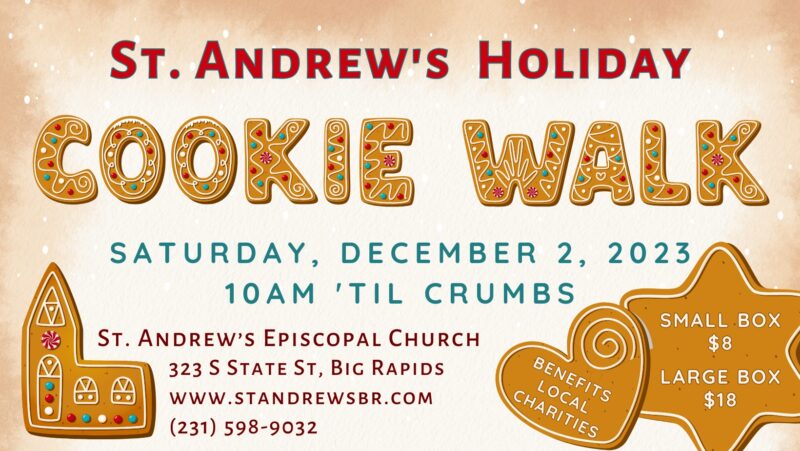 Saturday, December 2, 2023
St. Andrew's Episcopal Church, Big Rapids
323 S. State St.
Big Rapids, MI (231) 598-9032
Fill a box with your choice from hundreds of fresh home baked cookies at our annual Holiday Cookie Walk! They make a great gift or can be frozen for holiday gatherings.
Doors open at 10 am and continues until only crumbs remain. Come early for the best selection. Rada knives and Corn Brooms will be available as well.
Small box: $8
Large box: $18
Proceeds benefit local charities.