Back To Search
Garage Sale - Morley Community Center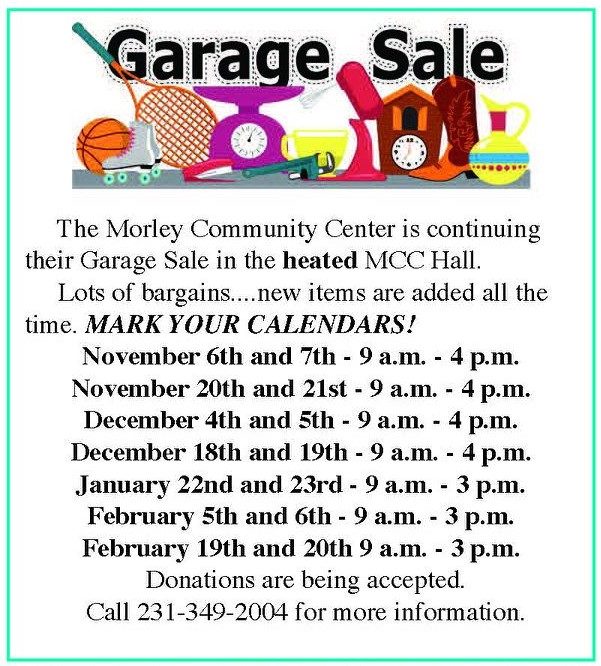 Morley Community Center
151 7th Street
Morley, MI 49336 (231) 856-4496
The Morley Community Center is continuing their Garage Sale in the heated MCC Hall.
Lots of bargains...new items are added all the time.
MARK YOUR CALENDARS!
2021 Schedule:
January 22 & 23: 9am-3pm
February 5 & 6: 9am-3pm
February 19 &20: 9am-3pm
Donations are being accepted.
Call 231-349-2004 for more information.