Back To Search
Big Jackson Men's Conference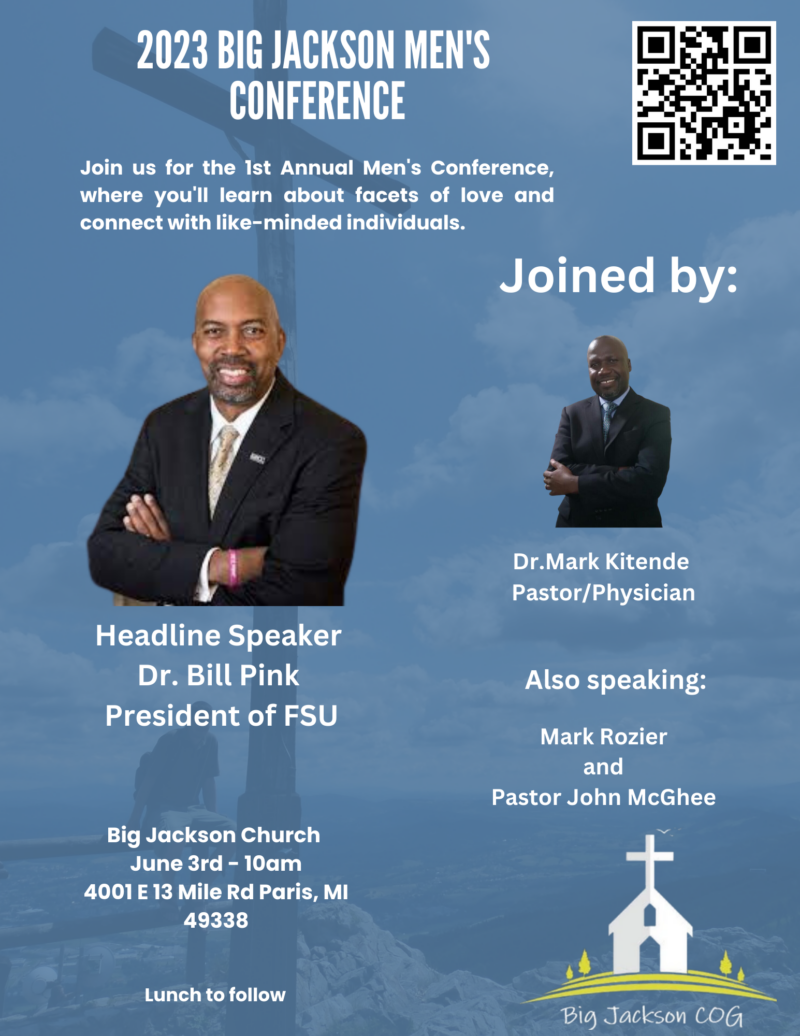 10:00 am - 12:00 pm

(Expired)
Big Jackson Church
4001 E 13 Mile Rd
Paris, MI 49338 (616) 916-7030
Cost: FREE
Join us for our 1st Annual Men's Conference, where you'll learn about the facets of love and connect with like-minded individuals.
Guest speakers:
Dr. Bill Pink - President of Ferris State University
Dr. Mark Kitende - Pastor and Physician
Pastor John McGhee
Opening by Mark Rozier
Everyone is welcome! Women are encouraged to attend!