Back To Search
After School Art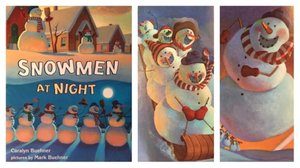 3:45 pm - 5:15 pm

(Expired)
Artworks
106 N Michigan Ave
Big Rapids, MI (231) 796-2420
Cost: FREE
Thanks to our generous donors, After School Art is free to children ages 7-13 and meets every Wednesday from 3:45-5:15pm.
Drop-ins are welcome on a first come, first serve basis. However, we recommend calling our gift shop (231.796.2420)to pre-register. Registration is only accepted for the current week's class beginning Monday of that week.
We understand that things come up and life happens. If you are unable to make it to class after registering, we ask that you let us know so that we can give the spot to the next child.
JANUARY SESSIONS:
January 11th: After listening to the story Snowmen at Night, students will create perspective snowman drawings using shadows and shading techniques. We will be using oil pastels and colored pencils to create friendly, snowy creations.
January 18th: Students will study gesture drawings and the sculptures of George Segal, as well as explore shadows with flashlights. They will create their own gesture sculptures showing a specific activity or feeling using pipe cleaners and aluminum foil. Shadows of the sculptures as well as patterns will be added to the base to complete these exciting works of art! Students must bring their own flashlights for this project.
January 25th: Students will learn about The Great Wave off Kanagawa, also known as The Great Wave. The Great Wave (Kanagawa Oki Nami Ura) is the best-known work by Japanese artist Hokusai Katsushika (1760-1849), one of the greatest Japanese woodblock printmakers, painters and book illustrators.Though the inspiration of this weeks project is of a piece of art less than 8 square centimeters, students will use brushstrokes to create movement in a large ocean wave. They will work on blending and layering paint colors, placing brush strokes to follow the direction of the wave.
Meet the Instructor: