Back To Search
MiLibraryQuest: Summer 2021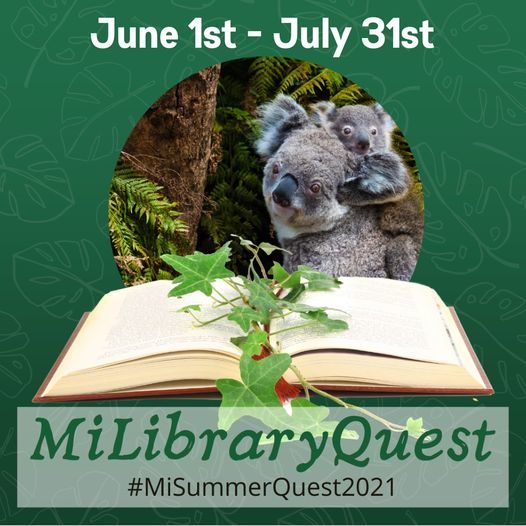 Tuesday, June 1, 2021 - July 31, 2021
(Expired)
Virtual Online
, MI (231) 972-8315
Cost: FREE
Calling all 5th - 12th graders! Are you amicable with axolotls? Are pangolins your pals? If I say proboscis monkey, do you nose what I'm talking about? We have a brand-gnu animal-themed virtual scavenger hunt ready for ewe!
Just say aye-aye to exploring interesting and unusual animals on the websites of Michigan libraries and have the opportunity to win an Amazon gift card!
MiLibraryQuest: Summer 2021 is a virtual event for 5th - 12th graders. The Quest begins on June 1 and ends on July 31.
MiLibraryQuest is created by libraries throughout the state with support from the Library of Michigan.