Back To Search
Latin Fusion Dance Fitness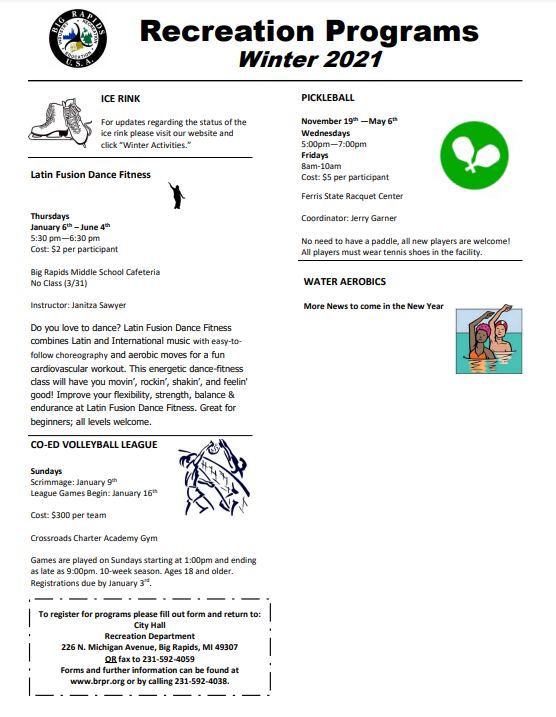 Big Rapids Middle School Cafeteria
500 N Warren Ave
Big Rapids, MI 49*307 (231) 592-4038
Cost: $2 per participant
Instructor: Janitza Sawyer
Do you love to dance? Latin Fusion Dance Fitness combines Latin and International music with easy-to-follow choreography and aerobic moves for a fun cardiovascular workout. This energetic dance-fitness class will have you movin', rockin', shakin' and feelin' good! Improve your flexibility, strength, balance & endurance at Latin Fusion Dance Fitness. Great for beginners; all levels welcome.
To register for programs please fill out form and return to:
City Hall Recreation Department, 226 N. Michigan Ave, Big Rapids, MI 49307
OR Fax to 231-592-4059
Forms and further information can be found at www.brpr.org or by calling 231-592-4038.