Back To Search
Fundamentals of Orgone Devices Course - Presented by Sheli Hutchinson, Subtle Vibes Studio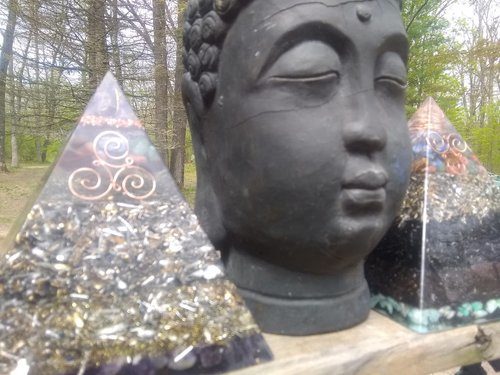 12:30 pm - 6:00 pm

(Expired)
Red Fox Market
112 S. Michigan Ave
Big Rapids, MI 49307 (231) 660-9000
Cost: $108
Saturday, May 21, 2022

12:30 PM  6:00 PM
Come join us in a Fundamentals of Orgone Devices Course, presented by Sheli Hutchinson of Subtle Vibes Studio Hosted at Red Fox Market in our classroom!
Sheli is a certified Mindfulness Life Coach, Energy Healer, and is Certified in Guided Mindfulness Meditation.
Electromagnetic radiation creates a stagnant state of the ether or "ambient energy flux" which Dr. Wilhelm Reich described as "Deadly Orgone" or DOR. The Orgonite brings that energy field back to a fluid, enlivened state, also known as POR or Positive Orgone Whether it is for general vitality, for protection, sleep problems, negative interference, or to energize your entire surroundings – Orgonite can support you in all areas of Life, and the applications are endless.
This class includes:
~ An overview of the effects of EMF radiation and Geopathic stress on
people and planet.
~ The history and development of Orgone devices, and the scientists
and research behind it.
~ Hands on training and tools for copper coiling
~ Functions and placement of various crystals
~ Best practices for purchasing and preparing materials
~ Step by step tutorial for making your take home Orgone device