Back To Search
Free Guided Meditation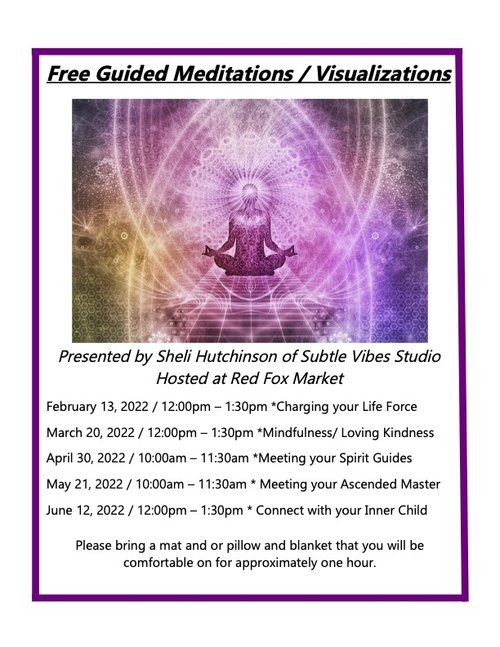 Red Fox Market
112 S. Michigan Ave
Big Rapids, MI 49307 (231) 660-9000
Cost: FREE
Sunday, March 20, 2022                                                              12:00 PM  1:30 PM
Come join us in a no-cost Guided Meditation, presented by Sheli Hutchinson of Subtle Vibes Studio Hosted at Red Fox Market in our classroom!
Sheli is a certified Mindfulness Life Coach, Energy Healer, and is Certified in Guided Mindfulness Meditation.
This guided meditation will focus on Mindfulness/ Loving Kindness
Please bring a mat and or pillow and blanket that you will be comfortable on for approximately one hour.