Back To Search
CranHill Summer Camps!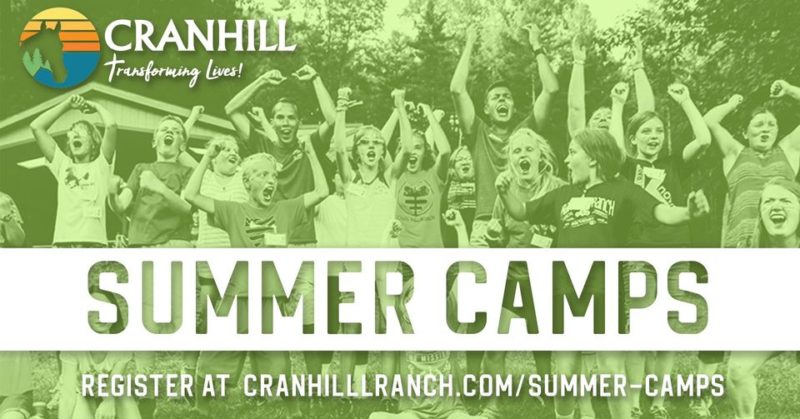 4:00 pm - 5:00 pm

(Expired)
CranHill
14444 17 Mile Road
Rodney, MI 49342 (231) 796-7669
Cost: Varies by Camp
Camp is a life changing experience that you cannot find anywhere else. Camp combines a unique atmosphere away from "normal" life and gives kids from all over the opportunity to build lifelong friendships, independence, and experience God and His creation in a fresh way every single day. It truly is something that cannot be replicated anywhere else. The pairing of exciting activities, games, relationships, and Biblical truth is the formula that makes camp a truly life-changing experience.
Here at CranHill it is our mission to transform lives into the image of Christ and help foster that life change. We have been blessed to watch God work here in this way over the last 50 years. We take full advantage of the uniqueness of our campus to show each camper how much God truly loves them. We have crafted our Summer Camps to provide a safe, uplifting, and authentic experience for each camper that sets foot here. This summer share in our love for camp by signing up your kids for a week at CranHill, you'll be glad you did!
**Dates listed in this event reflect the check-in dates and times for each week of camp. For specific information on dates, times, and age groups, please visit 
cranhillranch.com/summer-camps
**