Back To Search
Artworks Presents - Blues Musicians & Wheatland Traditions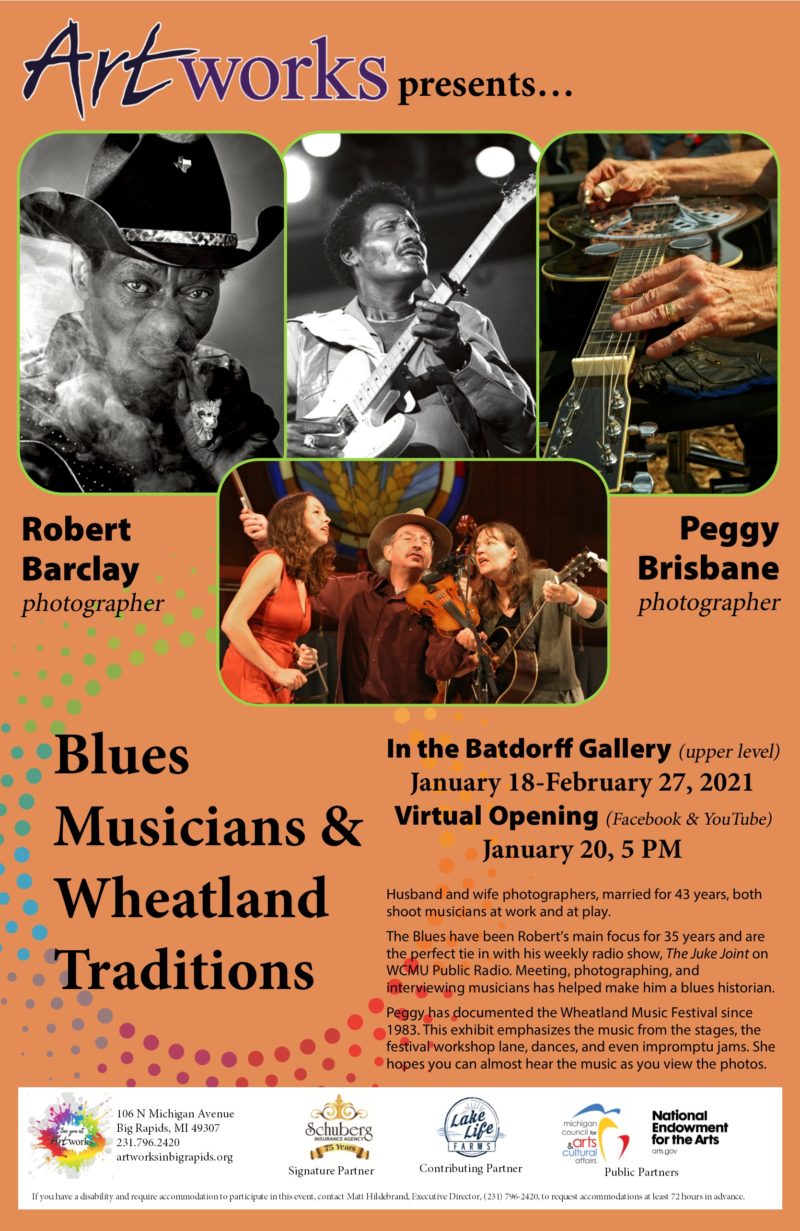 Monday, January 18, 2021 - February 27, 2021
10:00 am - 4:00 pm

(Expired)
Artworks
106 N. Michigan Ave
Big Rapids, MI 49307 (231) 796-2420
Cost: FREE
Husband and wife photographers Robert Barclay and Peggy Brisbane, married for 43 years, both shoot musicians at work and at play.
The Blues have been Robert's main focus for 35 years and are the perfect tie in with his weekly radio show The Juke Joint on WCMU Public Radio. Meeting, photographing and interviewing musicians has helped make him a blues historian.
Peggy has documented the Wheatland Music Festival since 1983. This exhibit emphasizes the music from the stages, the festival workshop lane, dances and even impromptu jams. She hopes you can almost hear the music as you view the photos.