Back To Search
After School Art - Artworks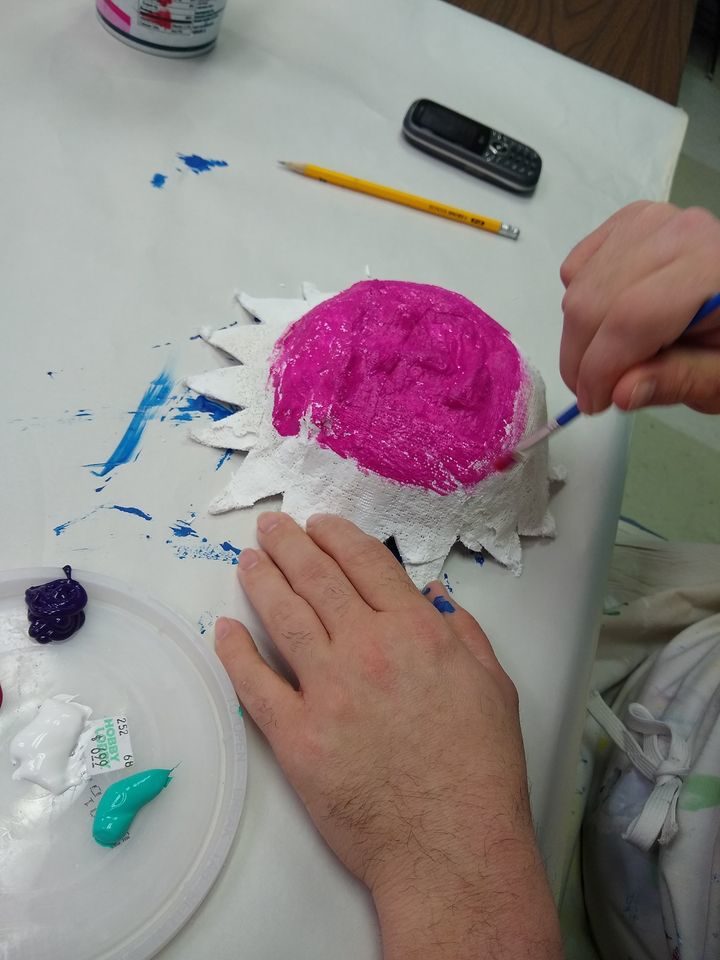 Artworks
106 N. Michigan Ave
Big Rapids, MI 49307 (231) 796-2420
Cost: 8 Session Punch Card - $35 / Drop In Cost - $5
Instructor: Leanna Grant
Does your child love to create and explore art? Then sign them up for our after school art program! Your child will learn a variety of techniques each week including painting, drawing, sculpture, collage, and more.
January Theme: Art from Around the World
January 5: Mexican Tin Mirrors

This month students will get to explore the art and traditions of different cultures around the world. We will start in Mexico, learning about the tradition of working with tin. Students will design their own colorful "tin" mirror and learn about the tradition of creating them.

January 12: Chinese Koi Fish Watercolors

The Koi Fish is a very significant symbol in both Chinese and Japanese cultures. Students will learn the symbolism of the Koi Fish and create their own painting of one.

January 19: West African Adinkra Printmaking

The tradition of hand stamping fabrics with important and personal symbols has been used in West Africa for generations. Students will created their own Adinkra symbol and stamp, and use it to create an Adinkra art piece.

January 26: Asian Elephant Foil Paintings

An important animal throughout Asia and India, the Elephant has had cultural significance for thousands of years. Students will draw and paint an Asian Elephant on a foil sheet.