Back To Search
21st Annual Holiday Concert: Cherish the Light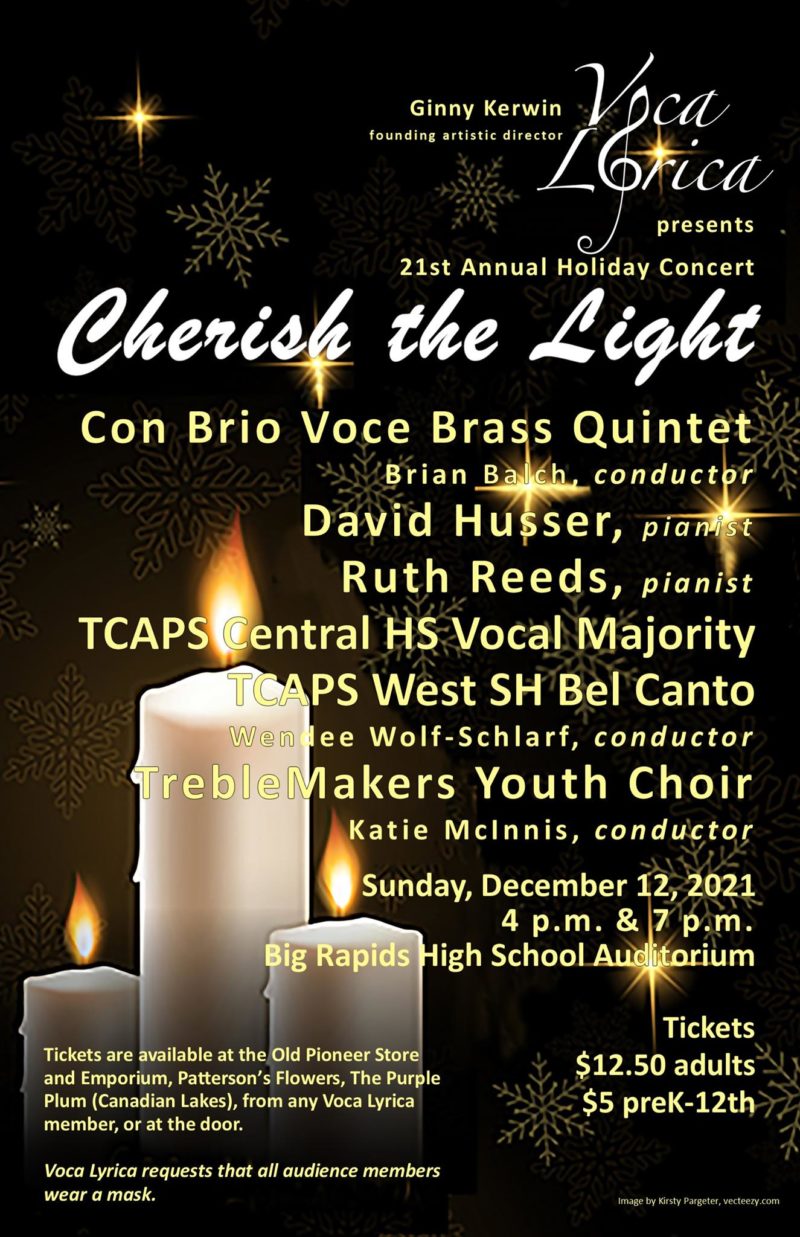 Sunday, December 12, 2021
4:00 pm - 5:30 pm

(Expired)
Big Rapids High School - Auditorium
21175 15 Mile Road
Big Rapids, MI 49307 (231) 796-7651
Cost: $12.50 for Adults & $5 for Pre K - 12th Grade
Join us for our 21st annual Holiday Concert: Cherish the Light, Sunday, December 12 at 4 p.m. and 7 p.m.
Tickets will be on sale beginning Thanksgiving week at Patterson's Flowers, The Old Pioneer Store and Emporium, and The Purple Plum (Canadian Lakes). You may also purchase a ticket from a Voca Lyrica member. Tickets are $12.50 for adults and $5 for pre-K-12th grade.
Guest artists include Con Brio Voce Brass Quintet, Brian Balch, conductor; David Husser, pianist; Ruth Reeds, pianist; TCAPS Central HS Vocal Majority, TCAPS West SH Bel Canto, Wendee Wolf-Schlarf, conductor; and the TrebleMakers Youth Choir, Katie McInnis, conductor.